Little bit about history...
I had my first NAS4Free build about 1.5 years ago as an experiment and it was based on VIA C3 1GHz and 256MB memory (from another project - CarPC)... All specs are here:
CPU: VIA C3 @ 1GHz (passmark 100 Points)
MB: VIA EPIA M10000 ITX
RAM: 256MB DDR 266
HDD: Maxtor 80GB ATA (UFS)
CASE: No case
SYSTEM: UFS on system drive
POWER USAGE: 75W @ idle, 90W @ full usage
NIC: VIA VT6103 10/100
It worked without any problems, I had transfer at about max 8-9MB/sec (don't forget it was 10/100 LAN), so I plugged 10/100/1000 and it topped up at 25MB/sec... After this I was hooked on N4F
Next version involved completely different approach as it was need to be production unit
Experiment successful, but I need real thing now. Played with N4F, I knew what I wanted (at the time
. There was born Mark II:
CPU: G1610 @ 2.6GHz (Passmark 2553 points)
MB: Asus P8H61-I ITX
RAM: 6GB DDR3 1333 Non ECC
HDD: 2x Seagate 500GB 7200.11 (I know.. bad drives series... but I had no problem with), 2x Hitachi 500GB 7200.C
SYSTEM: Raid10 (4x500GB) ZFS
BOOT: Seagate Momentus 120GB 2.5" HDD
CASE: Master cooler 120 Elite
POWER USAGE: 45W @ with HDDs powered off, 55W @ idle, 75W @ full usage
NIC: Realtek 8111F
Hmm... It was good for 3 HDDs, but with my 4.5, it was in cramped and top one was quite hot reaching 45 degrees sometimes. I start using ZFS and after 1 year I realised three major drawbacks with my setup:
1. Raid10 can ONLY handle 1 failure EACH side of mirror
2. Not sure, if mirroring is done straight at the controller OR with ZFS checking it. I didn't like the idea of doing it by controller only.
3. If I want to expand, case is the problem.
4. Non ECC memory. I realised that it was bulletproofing my setup, and my experience was saying one thing but my wallet the other
After a year, I realised that ECC is NOT more expensive than non-ECC and I proved this buying 4 sticks for 25% of non ECC alternative later...
The SMB transfer was around 50 MB/s both read/write, using dataset with standard compression. CPU was at max 30% of usage most of the time.
So, there was need to upgrade/downgrade (pick your poison) my system and look for ECC compatible motherboard & CPU. Notable, after this purchase, I realised another truth: Intel is getting less expensive, if you going to buy better MB and CPU comparing to AMDs of similar specs.
CPU: AMD 210e @ 2.6GHz (Passmark 1419 Points)
MB: Asus M5A78L-M/USB3 uATX
RAM: 6GB DDR3 1333 ECC
HDD: 4x Seagate 500GB 7200.11 (I know.. bad drives series... but I had no problem with), 2x Hitachi 500GB 7200.C
SYSTEM: RaidZ2 (6x500GB) ZFS
BOOT: Seagate Momentus 120GB 2.5" HDD
CASE: Rackmount Logic Case - SC-33380B
POWER USAGE: 57-65W @ with HDDs powered off, 78-85W @ idle, 102-116W @ full usage
NIC: Realtek 8111E
PCI: Sil3112A 2xSATA for System bootup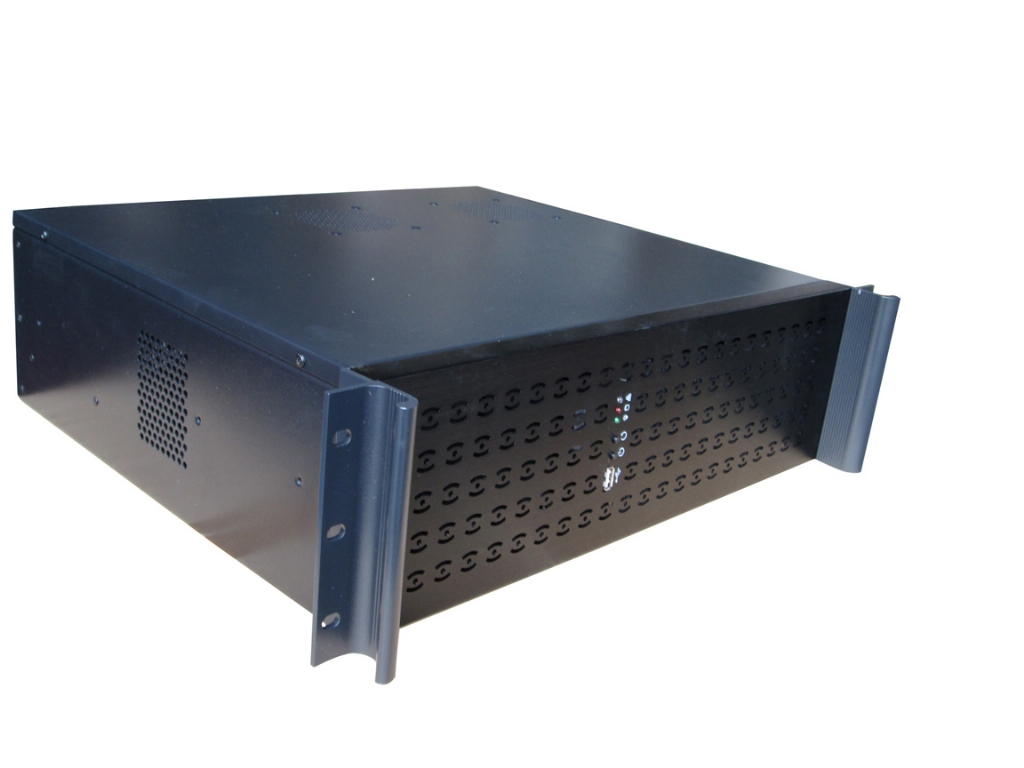 SMB transfer is at 70-75MB/s writing and 75-80 MB/s reading and I'm happy about. It's using Dataset with LZ4 compression and CPU usage is all over the place, from 0 to 90% in spikes, so I thought I got it nearly at minimum necessary specs. It could be better, but it's OK for now. I could activate one more core and it change to Phenom II x4 945, but I'm losing CPU temperature facility on screen. One more core and is is unstable completely. Also, 3rd core may be broken somehow... We will see...
As I mentioned before, for higher specs the price difference is not that different between AMD and Intel, especially if you want something like AES compatible CPUs and ECC altogether. For AMD is FX series on AM3 socket (DDR31333 support) OR Opteron AM3 series and for Intel, it's i5 cheapest but you need Cxxx series northbridge and this is costly plus there are not that many of them in UK. AMD FX-4300 is cheapest but is quite hot and power hungry, Opteron on AM3 is much better but expensive...
If you don't need ECC or AES than get yourself cheap 6x SATA port MB and slap G1610 on it. Cheap and cheerful and it works amazingly good. When You need ECC than it's getting complicated for both sides with AMD being more accessible & cheaper in short run as you can use almost any AMD AM3 (if you want DDR3) or AM2 (if you don't) CPU, but only AMD Asus has confirmed its motherboards to work with ECC/Non ECC memories. With the other, some yes, some no. Intel? needs Cxx northbridge to use ECC, even is CPU allows it. I think this is straight from Intel as they don't want anyone to use cheaper desktop motherboards on servers/workstations. Side note: my Z87 is reported as a C226 in some programs, so there is a clue... All MB seems to be at £165 with c224/c226 and up vs £49 for AMD here in UK, so your mileage may vary...
If you need AES than your choice is : AMD FX series (hot and hungry) or AMD Opteron AM3 (nice temps and kinda power efficient), LGA 1155, 1150 Intel i5, i7, Xeon... Cooler and better efficient than AMD and not more expensive than FX 4300 / Opteron 3320, with half of power envelope and you can use any MB for intel.
But... If you need ECC & AES... This is getting into bigger money because you need more expensive AMDs CPU vs Intel requirement for Cxx northbridge... where AMD will give you more control over motherboard (still Asus confirmed choice) and Intel more control over power efficiency and faster CPUs as per clock.
ITX vs uATX... Once you immerse yourself in N4F, there is no way you will stop at one point. Once you start to play with 4+ HDDs you want to get better cooling -> bigger case, so there is no point to get ITX and close yourself with that format. uATX is next in line. Bigger case mean more space, so HBA card on PCIe x8 will be next choice... By end of the year, you will have a uATX MB, 16GB ECC RAM, FX-4300, 6x 500GB RaidZ2, case able to take 6-9 HDDs, veeeery fast HBA card with 8x SATA ( forget about onboard, they are useless once you have good HBA)... and another £300 spend
...and there are always Christmas presents
SPECIFICATION UPDATE
6GB ECC @ 1333 memory replaced with Hynix 4x8GB (32GB) ECC 1600MHz but running @800MHz, see
viewtopic.php?f=60&t=7561&p=44493#p44493
for more info.
Also, in search for 2 new hard drives... 2 out of 4 Barracudas dying...
Done some power consumption test via Kill-a-watt:
56W - disks down
3W - system off
173W max - when system start
105W - booting
88W - system ready
110W max - SMB file reading
115W max - SMB file writing
Wondering about changing 400W PSU for PICO 150-200W... It may be just fine...