Hi,
All days by night during backup process copy to nas4free my raid1 is degraded and nas4free reboot alone.
My system:
NAS4Free 9.2.0.1 - Shigawire (embedded on usb flash kingston 8go without swap partition)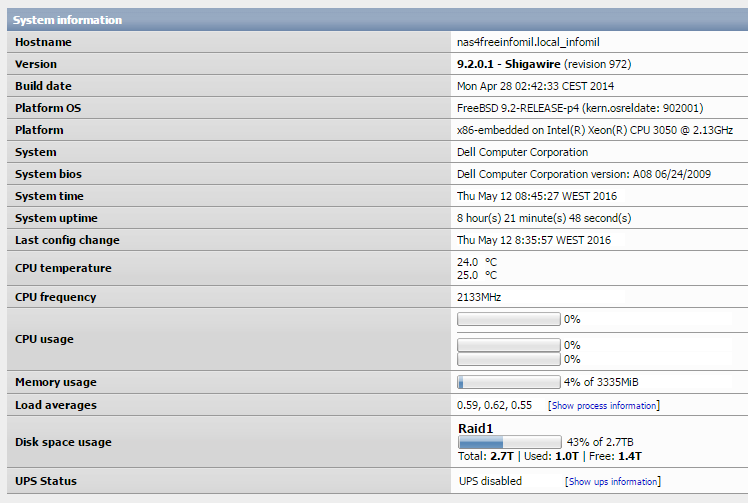 Raid1 with 2 disk 3Tb
S.M.A.R.T disk problem (i've change sata cable, change port sata,.. but nas4free related always same disk)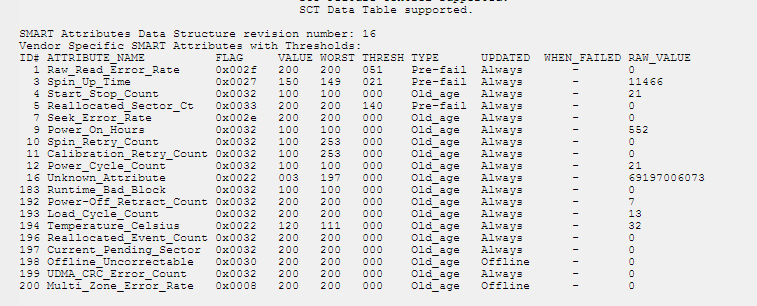 How i know if disk is ko or not?
Sorry for my english
Edit: It's new installation and i use this version because i've other nas4free with this and work without problem.